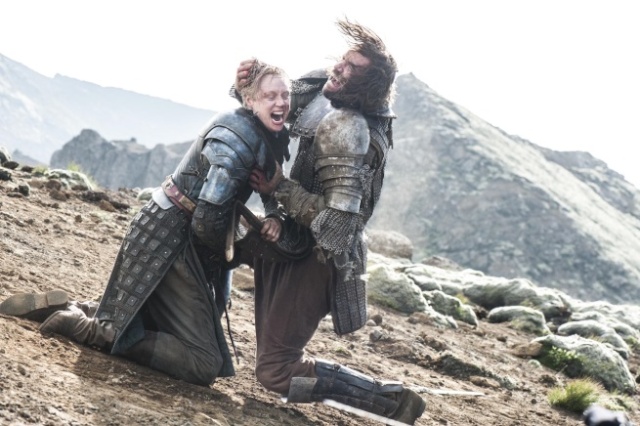 I have a very unfortunate announcement to make. During his stay in The Red Keep, Sandor The Hound Clegane has fallen very ill due to battle injuries. Unfortunately Dr. Ramona or whoever is in charge of medical has decided the best course of action will be to release him from the game so he can take care of his health.
I have received a response from Sandor and he wishes to be removed from the game.
So...
Spoiler:
This round is still in play though, someone will still be evicted, so please keep your votes coming in.