Power of Veto  #1:

A Golden Crown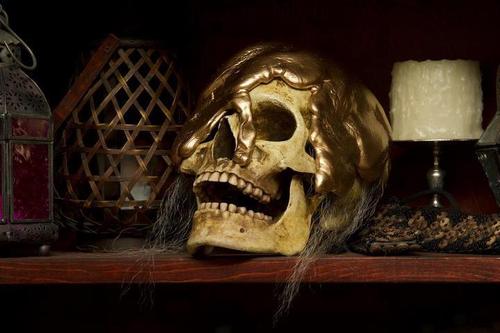 Welcome houseguests to your first Power of Veto competition. Tonight, all of you are eligible to participate.
Before we get into anything else, I just want to make it clear that the winner of the challenge tonight can use the POV the same way it is used on the show: you can remove one person from the block, or you can choose not to use it at all.
With that out of the way, let's get started.
Tonight challenge will require speed, but also a little bit of skill. In a few moments, I will post a picture puzzle. Hidden in that puzzle is a phrase. Your goal is to look at the picture and try to decipher the phrase hidden in the picture.
The first person to decipher the phrase and post it RIGHT HERE ON THIS THREAD will win the Power of Veto
. The phrase is Game of Thrones related, but it should be easy to decipher.

If after 10 minutes no one has managed to post the correct answer, I will post a hint. If after 5 minutes of posting the hint people are still struggling, I will post another hint, and the last one.
If after 30 minutes no one has made a correct guess, or everyone has run out of guesses, we will do the challenge a different way and I strongly suggest that you stick around for the new rules.
Are there any questions? Remember that you want to post the answer in this thread. HOWEVER, you can only guess
TWICE
. So make sure you make both guesses count.